Road Gritting Contractors Peterhead
If you require a road gritting contractor, we offer the best services in Northern Scotland. Call today on 01569 668 110.
Complete this contact form today to arrange for private contract road gritting in Peterhead and the surrounding areas.
Road Gritter Services
One important thing you need to know is that you have a legal obligation to ensure employees and visitors enjoy safe access to your building whenever your area experiences icy weather conditions. We specialise in providing businesses with commercial winter services. Our wide range of vehicles and equipment enable us to offer you the best road gritter services.
Snow and ice pose real dangers to your customers and staff members, and it's your responsibility to deal with these issues. Our winter maintenance team specialises in eliminating those risks by offer a reliable and responsive service throughout Peterhead and North East Scotland.
We monitor real-time weather conditions across the area in conjunction with the daily weather forecasting system of the Met Office. This means we can spread grit and salt before periods of heavy snowfall, increasing the efficiency.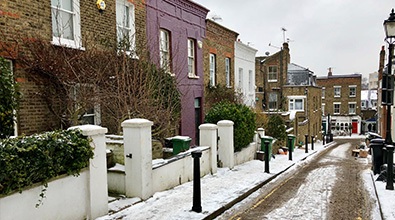 Winter Maintenance
If you choose our proactive winter maintenance service, our team members will use quality equipment to spread grit before a predetermined weather forecast. Moreover, our service will get rid of snow from the agreed site areas; we offer road gritter services 24/7 as required.
If you need a gritting service that attends to your site on a reactive basis to remove snow and spread it, Peterhead Gritting Services is the best option. We also provide the following services:

Clear snow from car parks, access roads and pathways

Spread grit using vehicle mounted grit spreaders

Grit bin supply- the best solution for office developments, schools, care homes and hotels

Supply grit salt and top up services when needed

Residential clients and commercial businesses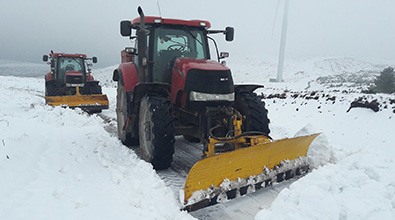 Information management is extremely important, and it's why we equip our gritters with GPS systems and e-mail you photos as proof of completion. Our system tracks and reports each gritting session and then reports back to our offices in real time.
Our company can provide you with quality gritting services on your company's paths and car park during the night, minimising disruptions to your operations. We'll only grit when it's required to reduce your costs.
Local Teams
We are proud to be based locally to Peterhead, this means we can reach you as fast as possible during extreme weather. Your local operator will carry out a site induction, enabling them to understand your location before the snow and ice season starts.
Overnight Gritting
We understand that not all businesses operate the same way. Although we offer customers overnight gritting services, we're aware that many companies operate during these hours. We work with you to ensure minimal disruptions.
Full Weather Analysis
We use state of the art equipment to closely monitor your local weather condition and road temperature. This means we can respond reactively to your area and provide a prompt and efficient gritting service as and when required.
Risk Assessments
Our service provides you with all the required paperwork to make sure you stay Health & Safety compliant. All of our contractors are fully licensed and experienced for your peace of mind. A detailed report will be provided after every operation.